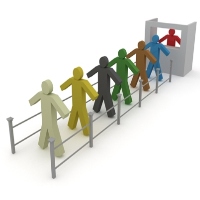 The access and applying requirements are regulated by the Real Decreto 861/2010, 2nd July, which modifies the Real Decreto 1393/2007, 29th October. More information in the University of Leon website.
The Master in European Culture and Thought has an interdisciplinary nature, and is targeted to students that wish to receive a large educational training in Humanities and Social Sciences. It is oriented to students with a previous degree in a speciality in the areas of Arts and Humanities (European Languages and Literatures, Philologies, History, History of Art, Geography, Philosophy) or Social and Legal Sciences (Law, Politics, Economy, Sociology, International Relations, Informational Sciences, Information Science).
Places offered: 20
Pre enrolment dates for new students, as well as those of the second and third semester, are the same as those of the University of Leon Masters Degrees.