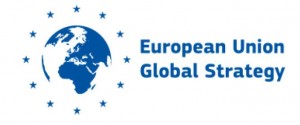 EUROPEAN UNION GLOBAL STRATEGY
STUDENT ESSAY CONMPETITION ON EU GLOBAL STRATEGY FOR FOREIGN AND SECURITY POLICY:
Why is the European Union's foreign ans security policy important for your daily life?
Due to the challenges and dangers that we are facing nowadays in Europe concerning security, the European Union has proposed a competition in which you are required to prepare an essay about the strategies we should deploy to contribute to the GLOBAL STRATEGY FOR FOREIGN ANS SECURITY POLICY.
You can find all the necessary information about the contest in the link below:
2015 – 11 – JeanMonnetEssayCompetNov2015FIN
Join this competition, it is an excellent opportunity to learn more about the European Union's policies and to gain experience working on a real and complex situation.
Should you are interested in participating or should you require any further information, please do not hesitate to contact us:
ulejeanm@unileon.es
Room 124 Faculty of Business and Economics