SCHOLARSHIPS
The intensive summer course of the Jean Monnet's module for this academic year 2014-2015 counts with an scholarship programe. The aim of this financial aid is to provide the best applicants with a way of afford this summer course, leting them the opportunity to participate for free.
The course is going to count with 15 scholarships of the 100% exemption of the payment for those students with the best academic records among the applicants.
If you are considering to ask for one of this scholarships, you have to take into account the following statements:
– To make a formal request of the scholarship
– To present a certify copy of your academic record.
– To present a motivation letter
– Recommendation letters will be taken into consideration when submited by e-mail (ulejeanm@unileon.es) to the director of the course Phd Mrs Nuria González Rabanal.
APPLY FOR YOUR SCHOLARSHIP NOW!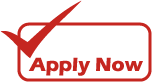 Sponsors: